Reveal Checkout Landing Page Example
This page demonstrates a landing page with a button that, once clicked, will reveal a checkout below with a specified product added to the cart. This option allows the user to first decide that they want to purchase a product before being displayed the checkout screen.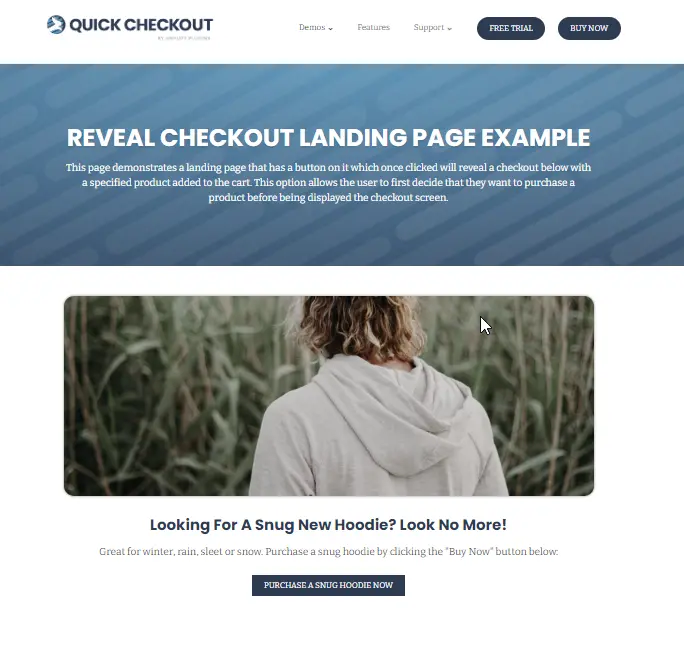 Try Quick Checkout For FREE
Want to try Quick Checkout on your WooCommerce shop? Click the button below to download Quick Checkout for free. You can install and use it 100% unrestricted for 50 orders. After 50 orders, you can purchase a license key to continue using it without having to reconfigure anything.
Single
1 year

of support and updates for

1 website
Plus
1 year

of support and updates for up to

5 websites
Ultimate
1 year

of support and updates for up to

15 websites